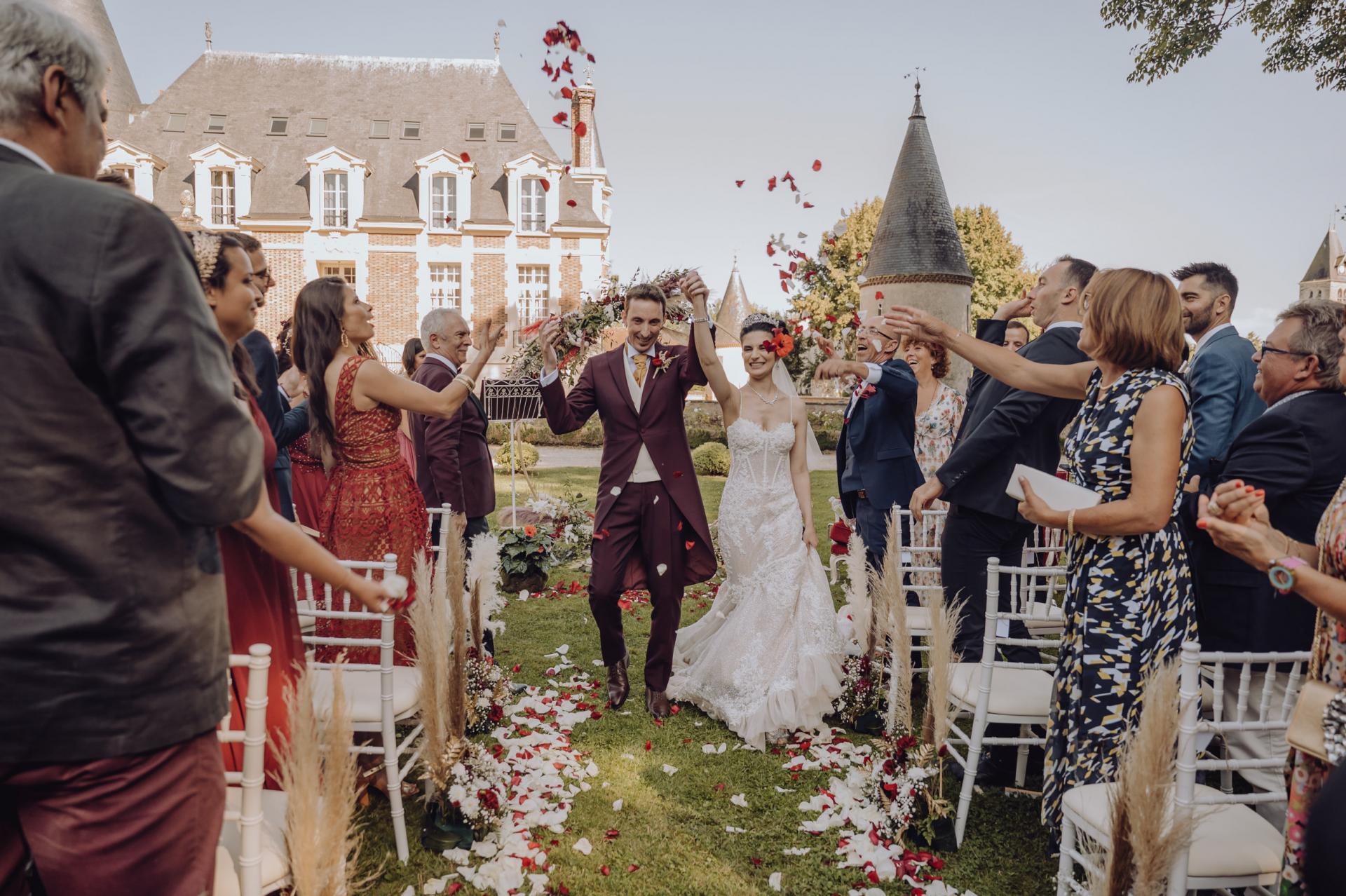 The most beautiful words of love are said in the silence of a look.
Léonard De Vinci
The perfect venue
for your wedding
Whether you are seeking an intimate wedding in an idyllic setting, or an elaborate soiree with an extensive guestlist, we are here to give you the celebration of a lifetime.
And they lived happily ever after...
A romantic atmosphere
Beauty, wonder, and magic await you at Château de Bonaventure.
Take a walk hand-in-hand on the winding stone pathways, enjoy a candlelit evening under the moon, and declare your love under the centuries-old gloriette ... our Victorian gardens are an endless source of romantic inspiration. From the reseda-adorned terrace, discover the magnificently restored reception rooms, where the oak hardwood floors and period moldings seem to dance in the play of mirrors and Italian crystal chandeliers.
Each door leads to more awe-inspiring beauty. Welcome in, and allow yourself be enchanted.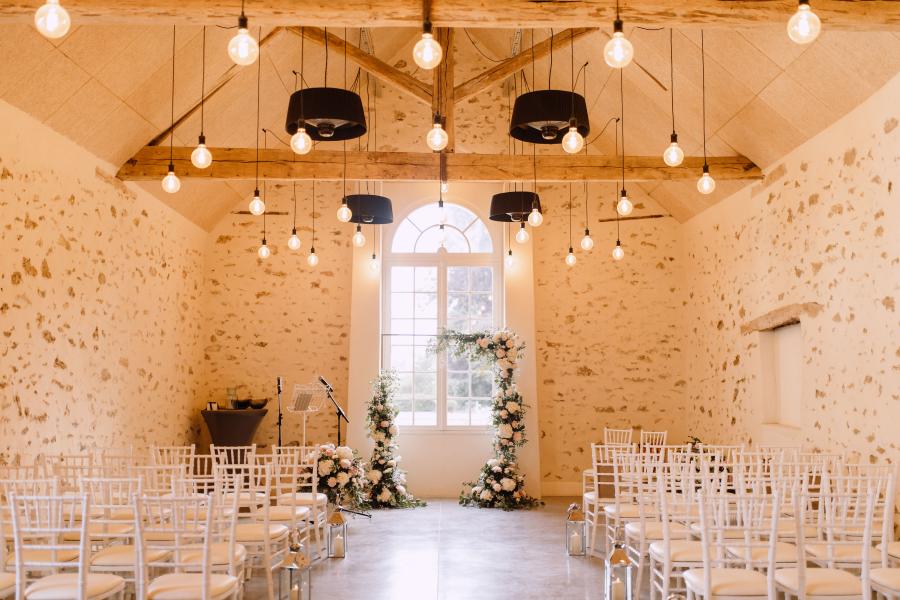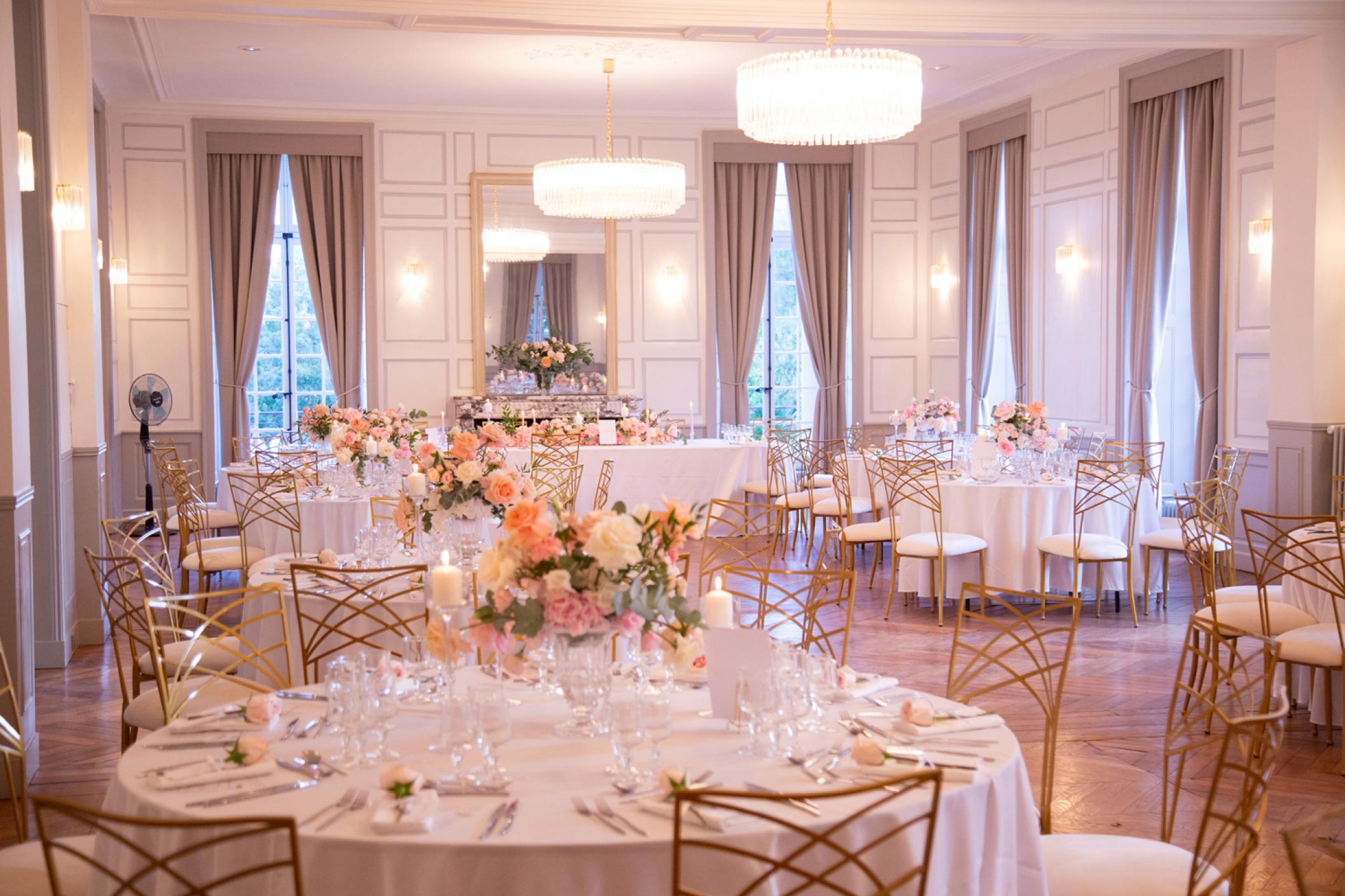 Your event
at the château
The Château de Bonaventure is offered to you !
A private event at Château de Bonaventure gives you access to all the reception rooms, outdoor event structures and the surrounding gardens and forest. Our team can customize and configure your event according to your preference. Maybe a romantic ceremony in the Salle de Pressoir followed by a cocktail reception on the south lawn with a view of the village church, and then dinner in the Grand Salon ...or perhaps an outdoor ceremony and elegant tent reception is more your style? Wherever your imagination takes you, we can help make it a reality.
All 14 guest rooms and suites are reserved for you and your guests for the entirety of your reservation. All accommodations have been tastefully renovated with views of the gorgeous countryside, each with private ensuite bathrooms.
And if you dream of a crystal tent in the middle of English gardens or another particular scenography... tell yourself that the only limit is your imagination. All your wishes can be the subject of a proposal.
Our reception
spaces
The Château de Bonaventure is the delicate harmony between the bucolic charm of its exteriors and the refinement of its lounges.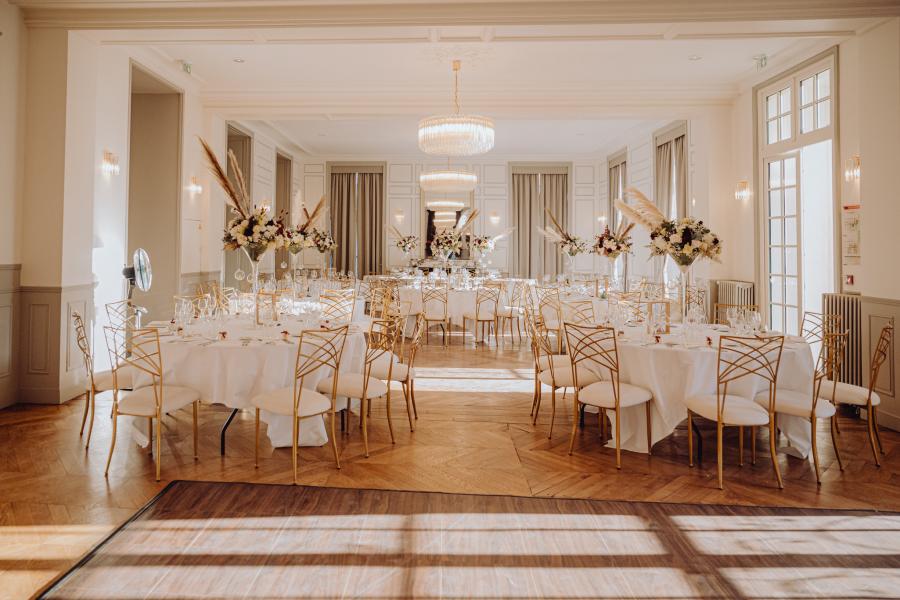 The Grand Salon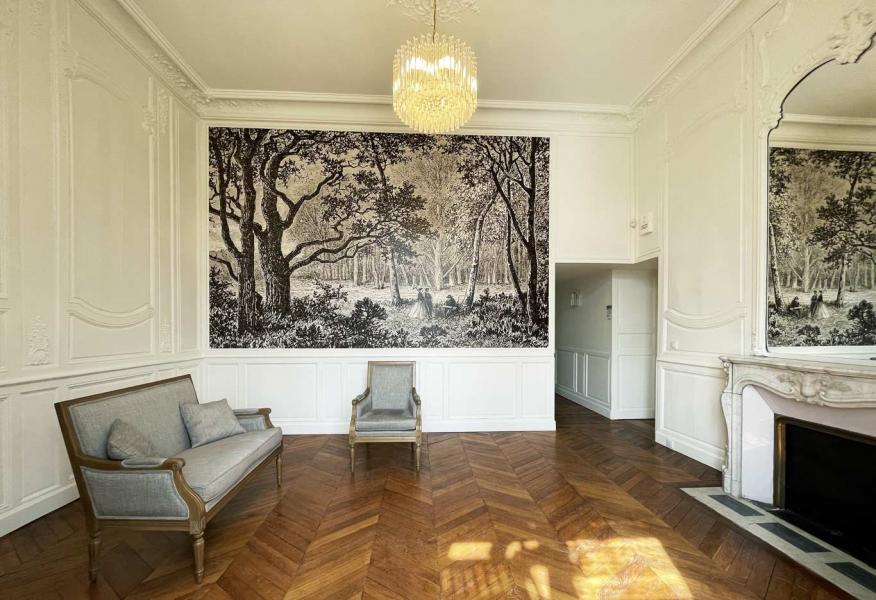 The Petit Salon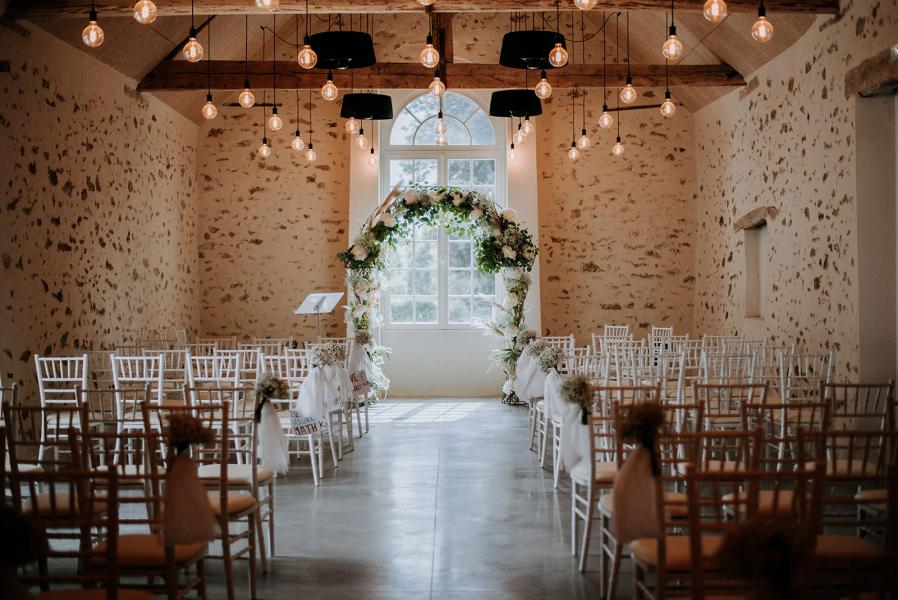 The Salle de Pressoir
Venue
Capacity
| | | | | |
| --- | --- | --- | --- | --- |
| | Size (m2) | Banquet | Reception | Classroom |
| The Grand Salon | 150m2 | 150 | 180 | 130 |
| The mignonnettes Terrace | 50m2 | 40 | 60 | 25 |
| The Salle de Pressoir | 120m2 | 100 | 175 | 130 |
| Château garden and forest | 4 hectares | 220 | 250 | -- |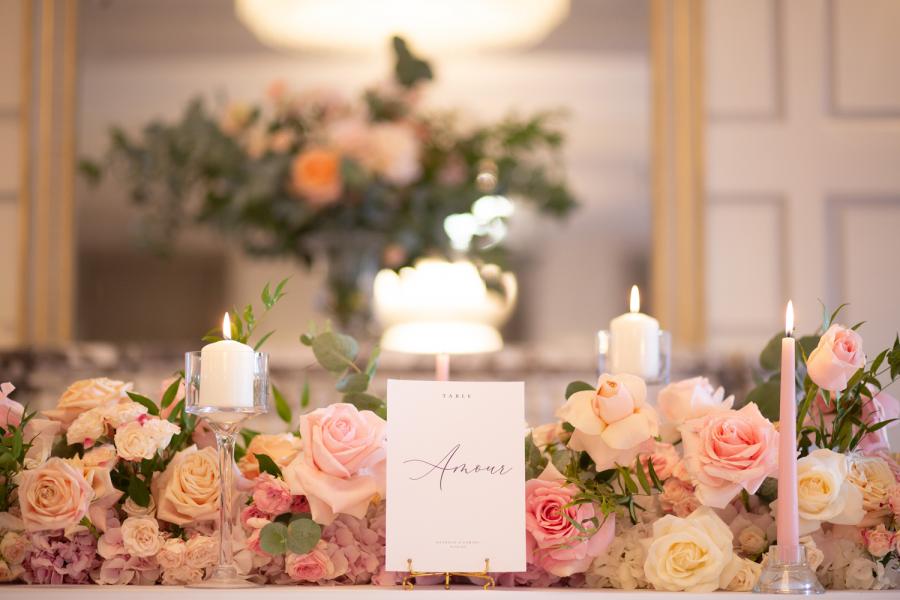 Our partners
It takes an entire crew of hardworking individuals working behind the scenes to ensure your event is exactly as you imagined it would be. The Château de Bonaventure offers you access to our exceptional team of trusted partners, including event planners, caterers, florists, musicians and DJs, and more. These dedicated and proven professionals know the château inside and out, allowing them to focus on making your special day perfect and unforgettable for you and your guests.
With the exception of catering, which must be selected from one of preferred vendor list, you are welcome to work with any vendor of your choice.