Discover our
Activities
A stay at the Château de Bonaventure places you within easy reach of all that the beautiful Brie region has to offer. Gourmands and epicurean enthusiasts – you are in the right place! Found here are purveyors of some of the world's best wine, champagne, and cheese. Come meet the artisans of taste and guardians of ancestral knowledge while touring (and tasting) at the shops and factories that call this fertile land home. Immerse yourself in the region's heritage and explore the unexpected discoveries that await you in the heartland of Northern France.
Bonne aventure !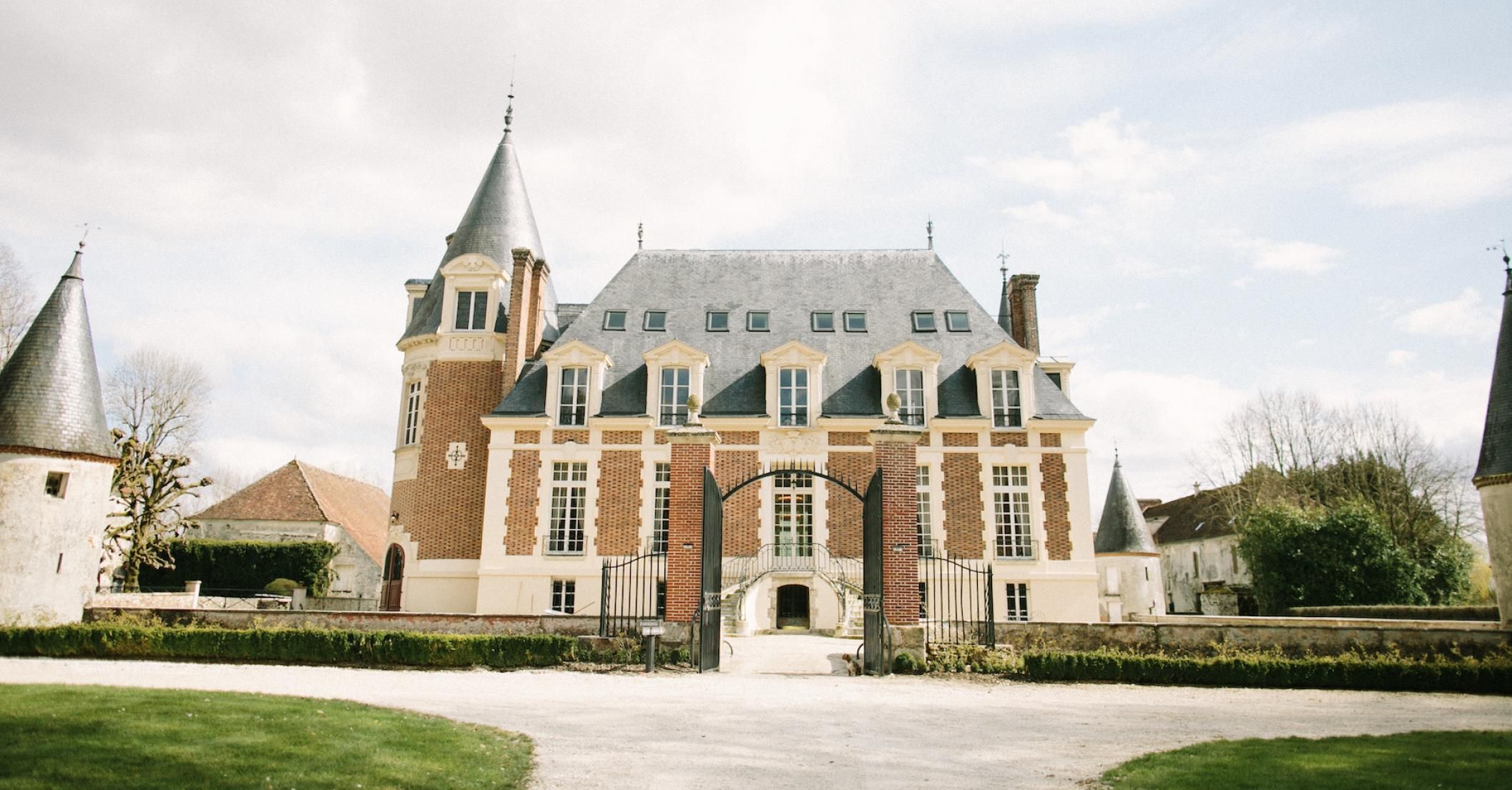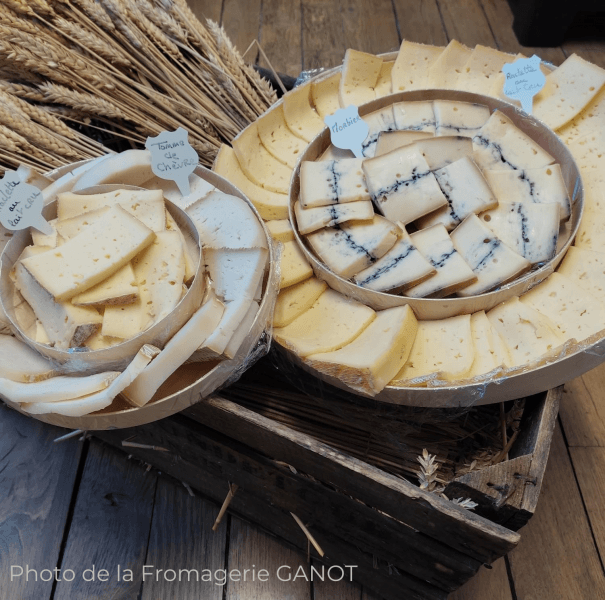 Fromagerie Ganot
The Fromagerie Ganot is the oldest cheese monger and artisanal producer in the Brie region, and also the last remaining artisanal producer of this cheese using ancient methods. Since 1895, their know-how has been passed down from generation to generation. In the cellars, they age organic farmhouse brie, brie de Meaux AOP, brie de Melun AOP, as well as the local cheese "Coulommiers" to perfection. Come and meet Isabelle and Stéphane for an unmissable tasting visit, for all gourmets and cheese lovers.
Fromagerie Ganot - 4 rue Cécile Dumez 77640 JOUARRE
Tél : 01 60 22 06 09 - https://www.fromagerie-ganot.fr
Visits : 7.50€/pers – every Saturday at 16:30 (and every Thursday at 15:30 during certain times of the year)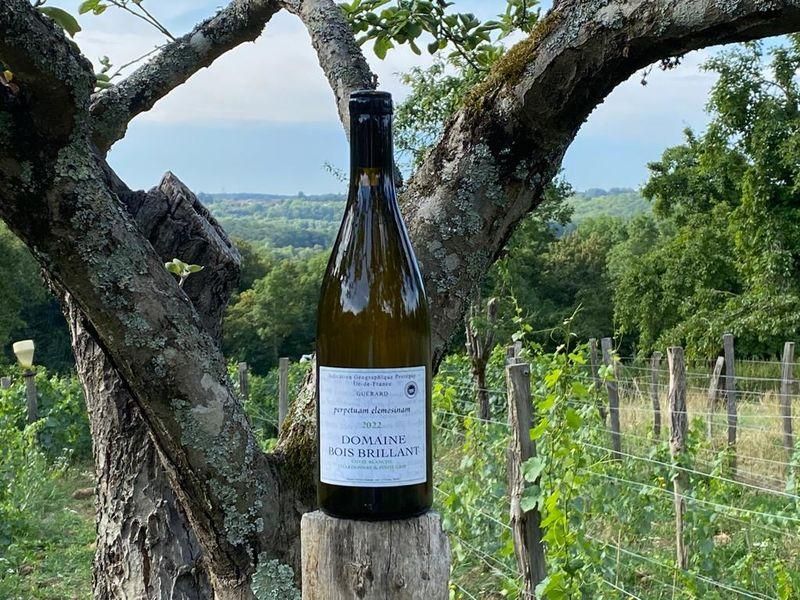 Bois Brillant Winery
Did you know that in the 18th century, Ile de France was home to the largest vineyard in France, covering 42,000 hectares (104,000 acres)? The small town of Guérard was even the largest vine-growing village in eastern Paris. Twenty years ago, a passionate individual set out to revive those vines on the hillsides. Today the winery's organic wines can be found at fine dining Michelin starred restaurants and the vineyard continues to expand. Discover the history of this forgotten heritage through a tasting visit to the estate.
Domaine Bois Brillant – 30 rue de la brosse 77580 GUÉRARD
Tél : 01 64 75 63 11 - https://www.vigneenvie.fr
Visits : 19€/pers – Monday to Friday from 9 :00 to 18:00 and Saturdays by appointment only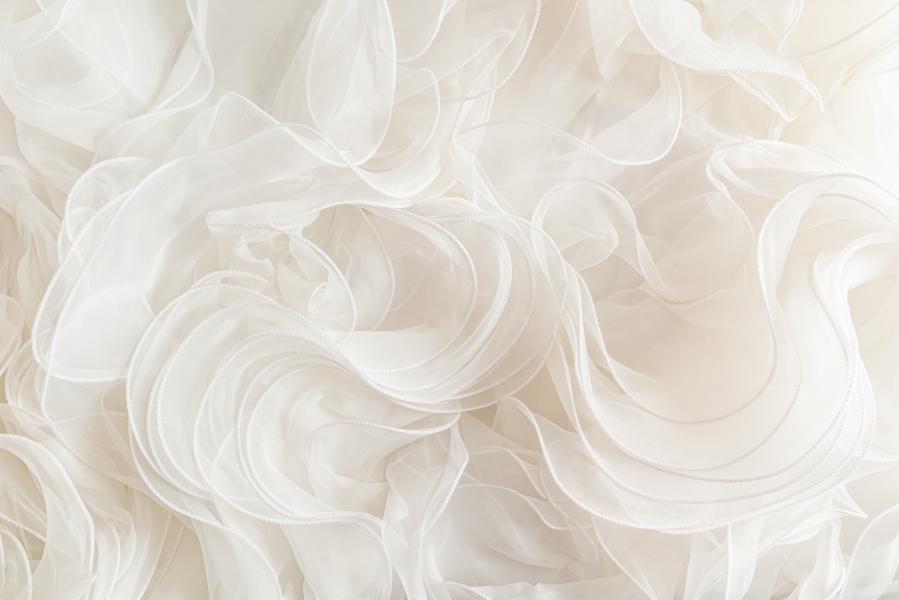 Galleria Continua
A unique and exceptional art gallery in Seine-et-Marne, the Galleria Continua specializes in contemporary art. Installed on an industrial site which was once home to the paper mills of the Boissy-le-Châtel village, it has vast spaces allowing the exhibition of monumental works from all over the world. Let yourself be surprised by an art that confuses, questions, moves, disconcerts, sometimes also shocks... but never leaves you indifferent.
46 rue de la Ferté Gaucher 77169 BOISSY-LE-CHATEL
Tél : 01 64 20 39 50 - https://www.galleriacontinua.com
Visits : Free entrance- From Wednesday to Sunday from 12:00 to 18:00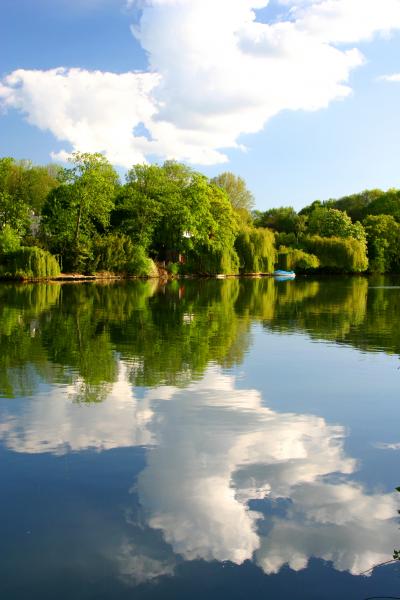 Mini cruise on the Marne river
From May to October, embark on a Dutch speedboat to discover the countryside on the Marne. A mini river cruise with lunch served onboard or an afternoon cruise with an aperitif which takes you to visit the nearby Champagne vineyards... The captain will be happy to talk to you about the Marne region and river, sharing his anecdotes while taking you on an unforgettable adventure.
Port de plaisance – Chemin des deux rivières 77260 LA FERTÉ-SOUS-JOUARRE
Cruise prices starting from 35€/pers – every day from May through October
To reserve please call 01 64 03 88 09 from Tuesday through Friday from 9:30 to 12:30 and from 14:00 to 17:30